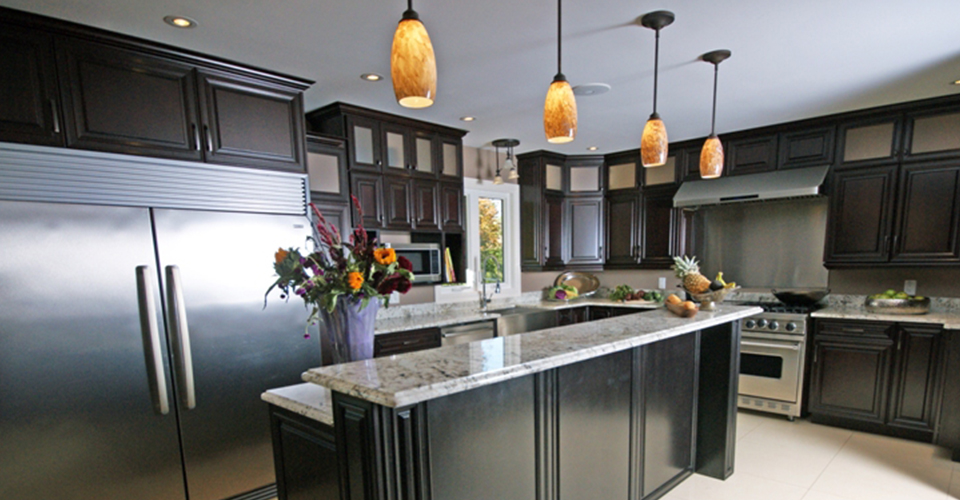 Bellevue Caninetry & Interiors
Bellevue Cabinetry & Interiors is a family owned and operated business. It was established in 1990 by Denis Breton who built his company as a Cabinet Maker, with the manufacturing of Kitchens and in doing Home Renovation projects.
In the year 2000, Ginette Breton, Interior Decorator, joined the design team with her husband, by introducing the Interior Decorating Services to their business. They work together with the client to determine their individual personality and space requirements, and develop overall flow and functionality for their kitchen designs. All this while keeping in mind the important aspect of style and beauty.
In the year 2011, Bellevue Cabinetry & Interiors expanded their business with the establishment of a new shop, housing a professional spray booth and equipment to continue with the manufacturing of their custom and locally made cabinetry. They also have a showroom/office on-site to showcase their products and quality workmanship.
Bellevue Cabinetry & Interiors has a team of professionals in the areas of demolition, framing, drywall and taping, painting, flooring, tile work, plumbing and electrical trades to assist them with their projects. They continue to strive to offer superior products and exceptional services to their clients, all in creating distinctive Kitchens and Interiors.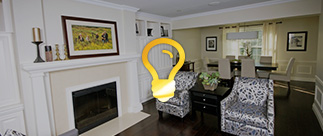 Planning
In planning your Kitchen or residential project, we believe that inspiration is the start in creating beautiful spaces, while function is the cornerstone of good design. Beauty and function… this is what creates comfortable and inviting spaces.
Our design team will meet with you to assess your needs and project goals and work toward planning your Kitchen or renovation project, keeping those needs in mind. We'll review the existing site conditions, and take measurements to develop a plan. Aspects such as layout, storage requirements, budget, and workspace are all taken into consideration.
Our design team works in getting all the elements right – cabinetry style and colour, counter-tops, appliances, flooring and tile selection, lighting and accessories, right down to the final details of cabinetry hardware.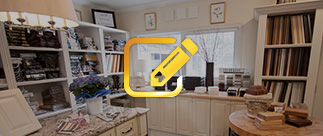 Design
Our designs extend from Kitchens to every room of your home.
After an initial meeting and consultation, a preliminary design of your new Kitchen or residential project is developed and presented for review and discussion, as well as a written and detailed estimate for the cost of the Kitchen or Renovation project. All important factors in determining a budget, timelines and scheduling of professionals and trades.
Designs include detailed floor plans and elevations, lighting plans and recommended specifications for appliances or fixtures.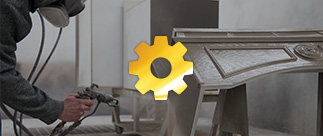 Build
Time to build… Upon contracting Bellevue Cabinetry & Interiors to complete your Kitchen or Renovation project, the work begins with the manufacturing of the cabinetry, and ordering of materials and components for your project. If required, trades and professionals in the areas of demolition, framing, taping and painting, flooring and tile installation are also scheduled.
Bellevue Cabinetry & Interiors pride themselves in providing custom made cabinetry for their Kitchen and Bath projects. Their skilled and experienced craftsmen manufacture fine cabinetry on-site, and locally in their shop situated in Goulais River. Any products are sourced primarily in Canada.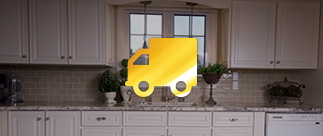 Delivery and Installation
We pride ourselves with on-time delivery, and in excellent service. Bellevue Cabinetry & Interiors is equipped with a 'shop on wheels' in completing all Kitchen installations, and in doing on-site renovation work. We will professionally install your cabinetry, counter-tops, fixtures, flooring and tiles, in addition to general remodelling work, such as painting and providing electrical and plumbing services. We strive to keep on schedule and in meeting customer timelines.
Our Value Statement
Bellevue Cabinetry & Interiors' mission is to serve the needs of their customers through reliability, distinction and the highest quality product, without compromise.
Meet our Team
We believe that inspiration is the start of our kitchen designs and in creating the rooms of your dreams. We invite you to share your next kitchen or bath project with us. We design with you and for you, from traditional kitchens to modern spaces.